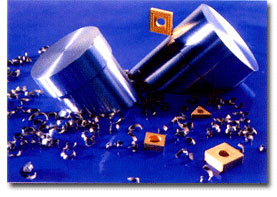 The solution for improving machinability to stainless steel bar type 304 and 316.

Austenitic stainless steel is one of the most outstanding alloys of our time, with a worldwide distribution restricted by one problem: high costs due to difficulties in machining. To offer an acceptable solution the metallurgist has studied the problem and the producer has marketed Type 303, a Type 304 (18/8 stainless alloy) with a content of sulphur ten times greater. The solution with Type 303 however has two aspects:

1) A greatly increased machinability.
2) A reduced resistance to corrosion and fatigue due to the higher content of sulphides presented in the structure.

The research departments of ACCIAIERIE VALBRUNA S.P.A. have created a new product which offers the right solution to the problem of corrosion and fatigue whilst still maintaining a high degree of machinability. The result is MAXIVAL®

MAXIVAL® is a technologically advanced product which offers a high machinability standard without penalizing mechanical properties and the resistance to corrosion. The basic idea behind MAXIVAL® is the substitution of the high sulphur content, producing a steel with well distributed inclusions which:
1) Break the "chips" on machining;
2) Do not wear nor overheat the tools;
3) Do not weaken the metallic matrix;
4) Do not create corrosion points.

MAXIVAL® is a stainless steel resistant to corrosion, weldable and mechanically as strong as Type 304 and 316.
The advantages offered to a machine shop when working with MAXIVAL® are:
a) A greater number of machined pieces;
b) Less tool wear;
c) A reduction of down times for tool replacement.